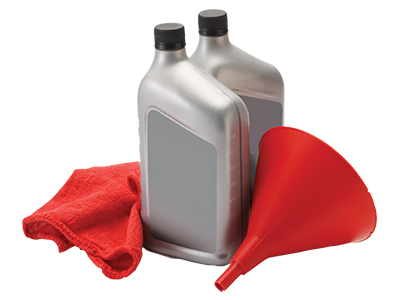 OIL CHANGE SERVICE
Your vehicle needs an oil change, and our certified technicians are serving up some of the best specials in the business right now.
Benefits of an Oil Change
Oil changes replace the dirty, useless oil that's building up in your precious engine with refreshing new oil that will lubricate your engine and other essential components in your vehicle. When you get regular oil changes, you assure that your engine has its best chance for a longer lifespan and better efficiency in the way of smooth driving and gas mileage. Make sure you help your engine live a very long life by scheduling oil changes exactly when they are due instead of neglecting your engine and letting old oil potentially cause damage to engine components.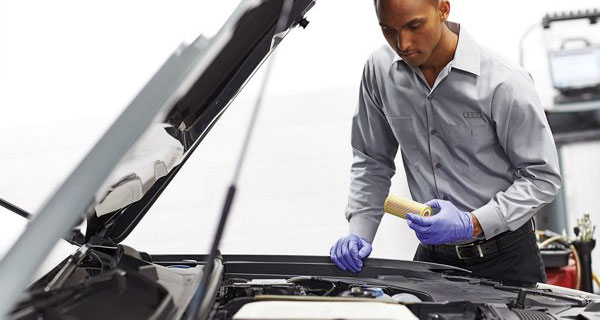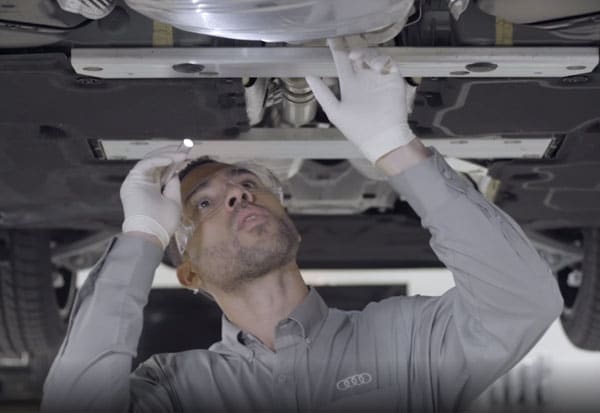 Customer Reviews
Audi Nashville
1576 Mallory Ln, Brentwood, TN 37027
Serving
Brentwood

,

Nashville

&

Franklin

Our dealership features top quality service thanks to the efficiency of our certified technicians. That means that our automotive techs have the experience and certification necessary to assure that you're getting the very best care for your vehicle. Uncertified techs don't have the knowledge that our team here does, and we're not shy about boasting about this. That's because we have confidence that our certified technicians aren't just experts at working on any make and model of vehicle, but they're also dishing out top notch customer service with a smile.

Our certified techs have combined decades of experiencing in giving you the oil change your engine needs to work efficiently. They're capable of efficiently and thoroughly replacing your oil filter and removing old oil and replacing it with fresh, new oil that's recommended for your engine. We always use the recommended oil type for your vehicle, and we know how to get down to business and have you on your way in a hurry. Without skipping any of the vital maintenance points that we want to touch upon while we're examining your engine and performing an oil change. You can always trust us to do a thorough, professional job.
Nashville Oil Change Service
Sometimes people neglect oil changes and allow old oil to build up and cause damage to the vehicle's parts. When this happens, we might have to replace certain parts or even replace an engine. Rest assured that you won't have to endure any aftermarket parts here. We use only OEM (Original Equipment Manufacturer) parts here at Audi Nashville. Why? Well, for one sometimes your warranty doesn't cover aftermarket parts, and that might mean that YOU end up paying instead of your warranty. Secondly, when an Audi or another model of vehicle is constructed, the manufacturer knows what's best concerning the part that needs to go in place.
If you get an oil change with us and your vehicle needs any replacement parts, our techs are going to use what the manufacturer recommends, which means a longer lifespan for your parts and that the warranty will cover the part. That's our promise to our customers, and we don't take shortcuts with it. If you're ready to schedule your oil change today, we'd like to hear from you! Just write to us on our website to inquire about openings or better yet call us and schedule your quality oil change today.
Hours
Monday

7:30 AM - 6:00 PM

Tuesday

7:30 AM - 6:00 PM

Wednesday

7:30 AM - 6:00 PM

Thursday

7:30 AM - 6:00 PM

Friday

7:30 AM - 6:00 PM

Saturday

8:00 AM - 4:00 PM

Sunday

Closed